Hi! Here at The Activity House (Multi-Touch Interactives) we are developing interactive educational activities. These highly engaging activities are designed specifically for elementary age children and cover a wide range of curricula. Many activities are also suitable for use in some SEN and also ESL situations.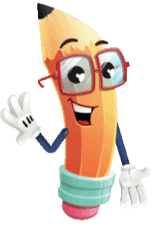 Activity House can be used on any Windows 10 or 11 device*, from tablets, laptops and PCs to horizontal interactive tables, vertical touchscreen monitors and interactive whiteboards. The app comes with hundreds of pre-installed activities and we offer more for download off this site. Activities include: Labeling, Matching, Sequencing, Sorting, Timelines, Games and Puzzles.
These activities can be used for practice, remediation or extension of learning goals, with children either working individually on smaller devices or working collaboratively at larger multi-user devices.
The Activity Builder is also part of the Activity House app and is designed to guide educators in creating their own new activities, or to modify any of the existing activities from the Activity House Library. Activities run in full screen or in up to four quadrants simultaneously with nine activity layout options.
Version 2.0.31. Released: March 2022